What is Good Mileage for a Used Car?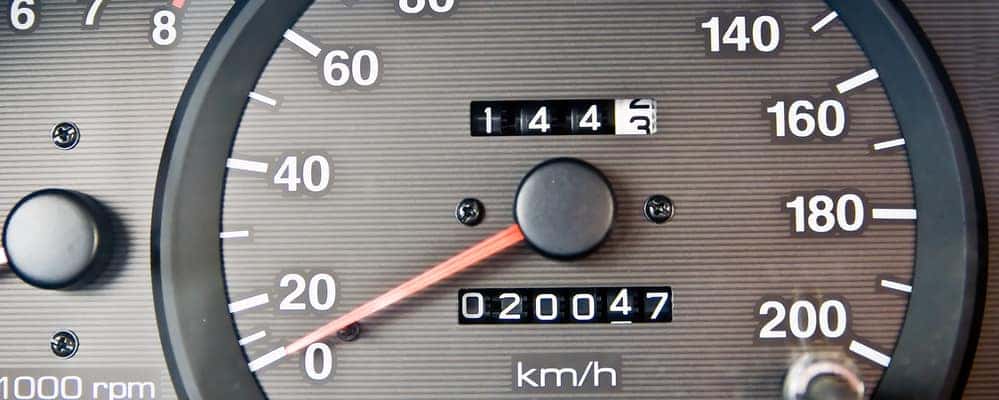 When buying a used car in Rosetown, you want to get a good vehicle at a good price, but shopping pre-owned can bring up extra questions including the car's condition, history, and performance. If you're wondering what is good mileage for a used car, don't worry. The experts at Mainline Chrysler are here to help you make a smart choice you can feel good about!
What is Considered High Mileage for a Used Car?
Technology has helped cars stay on the road longer than ever, with some models able to achieve over 300,000 km of performance. The average driver puts about 15,000 km per year on their car, which is a good starting point when considering how much wear and tear a vehicle has experienced. Consider these additional points:
How many miles vs. age of the car: Vehicles that have driven more miles in a shorter amount of time may be in worse shape than others of the same model year.
Year of manufacture: It used to be that cars pushing 150,000 km or so were at the end of their lifespan, but cars made within the last decade or so can now reasonably reach closer to 300,000 miles.
Regularly Scheduled Maintenance: A car that did not receive regular maintenance may be in sub-par condition, even if it has lower mileage. Skipping service means putting extra strain on all components, which could lead to bigger problems down the road. Be sure to ask for a car history report.
Additional things to Consider When Buying a Used Car
Model Generation: Not all model years are created equally, so do some research to find out which generation has better resale value and performance specs to make sure you find a winner.
Vehicle History Report: It's important to know what a vehicle has experienced over its lifetime, and a vehicle history report will detail any collisions, major repairs, police reports, and DMV records.
Location: Knowing where the car was previously driving makes an impact too, as vehicles located in dryer, more temperate climates will experience less wear and tear than places with harsh winters or drastic humidity.
Come to Mainline Chrysler for Your Used Car Needs
We feel confident you'll find a high-quality used car right here on our lot at Mainline Chrysler! We want our Regina customers to feel good about what they drive, so we're here to answer all your car-buying questions and guide you through the process with ease. Explore our financing information and schedule a test drive today!
Vehicle owners often consider their car, truck or SUV one of their prized possessions. One of the best feelings is driving a shiny new vehicle off of the lot and bringing it home. But often enough, as time wears on, drivers don't pay as much attention to their vehicles as much as they should. While…

Finding yourself in the middle of a vehicle recall can be overwhelming. Between the news reports and consumer alerts, you may be thinking that your vehicle is about to fall apart, that your trip to the dealership may be expensive or worse, you'll have to replace your vehicle. Recalls, while rare, are professionally handled by…