Mainline Chrysler in Rosetown is Saskatchewan's Favorite Ram Dealer with the best selection of used Ram trucks near Regina.
Our commitment to creating long-lasting and effective relationship with our customers. That means that we take the necessary time and effort to ensure that all our used Ram trucks are in tip-top shape. We want you to find the best truck for you. With an inventory and an experience that has earned us the reputation for being the King of Trucks; well, you can rest assured that you're coming to the right place. While our store is located in Rosetown we are always pleased to work with our neighboring communities from near and far to offer the outstanding and reliable experience for every one that comes to us.
Because of the quality of care present at our store you can be certain you're going to find the best used Ram trucks near Regina, Saskatoon, and beyond! Let's get right to work narrowing down the options and putting you into the driver's seat of the trucks that fit your needs. From the Ram 1500 – a light-duty truck with the power and features to impress all those looking for a strong and reliable driving companion – straight through to the heavy-duty Ram 2500 and 3500! If you have specific requests or questions just reach out to us or stop by! We're here to make your time in our care a fun and effective process!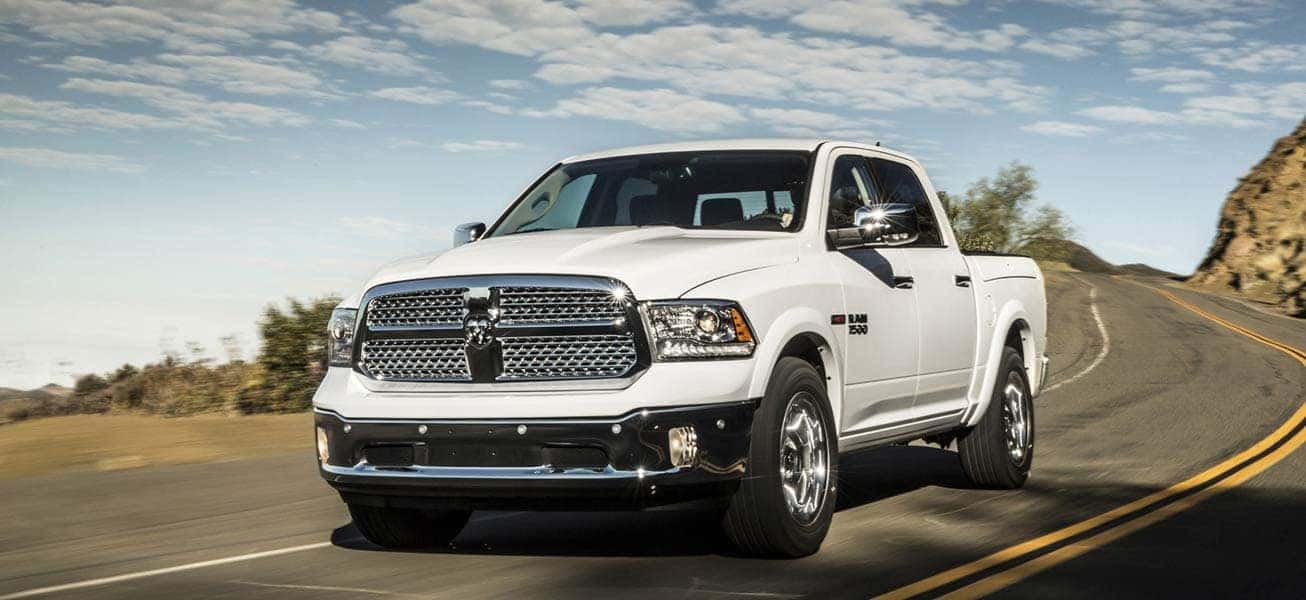 The Incredible Ram 1500
Maybe 'incredible' is a bit of an understatement. The truth is, the Ram 1500 is a marvel of modern truck design and engineering. It offers drivers a variety of opportunities for impressive driving – with three engine options and various body styles and cargo bed lengths. Now with the 3.0-Litre EcoDiesel V6, there's more reasons than ever before to check out the Ram. Work with the team at Mainline Chrysler and find yours today!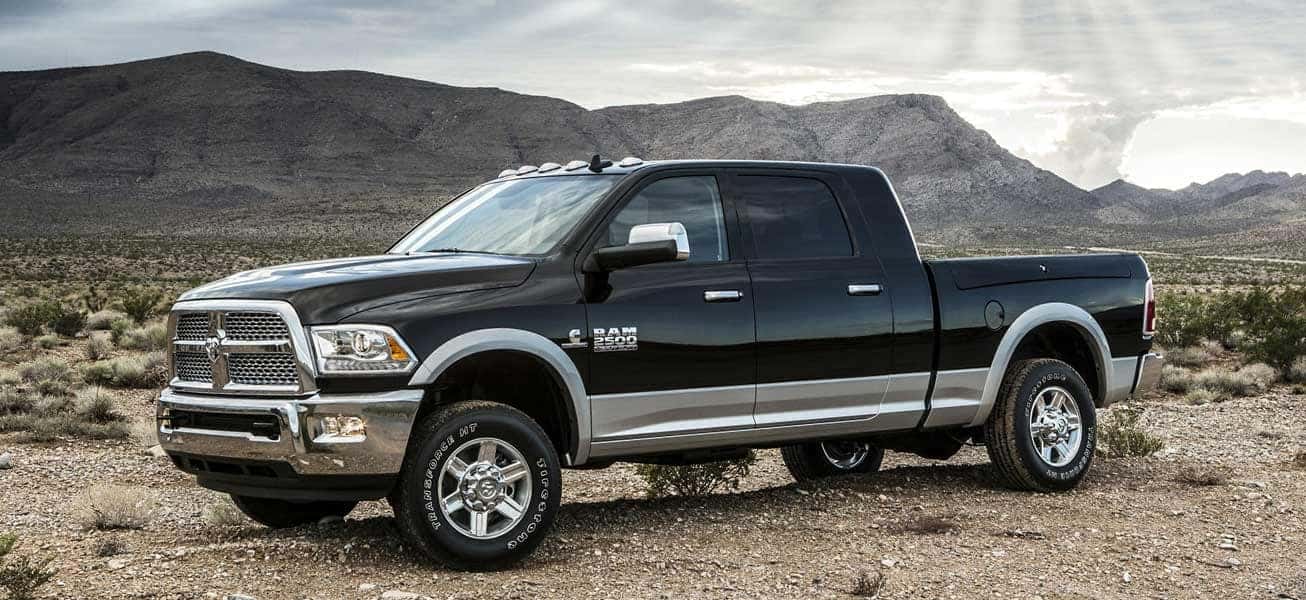 The Amazing Ram 2500
A heavy-duty truck with personality and tons of potential – the Ram 2500 stands at the top of its segment because of clever development decisions and well-earned best-in-class features. Consider what you might do with the assistance of the exceptional 6.7-Litre Cummins Turbo Diesel I-6 that offers up to 370 horsepower and an impressive 800 lb-ft of maximum torque. Then again maybe you'd prefer best-in-class ¾-ton gas engine towing up to 7,403 kg (16,320 lb)? With lots more to consider, you'll have all the resources you might need at Mainline Chrysler. Visit us today to find your next used Ram truck near Regina!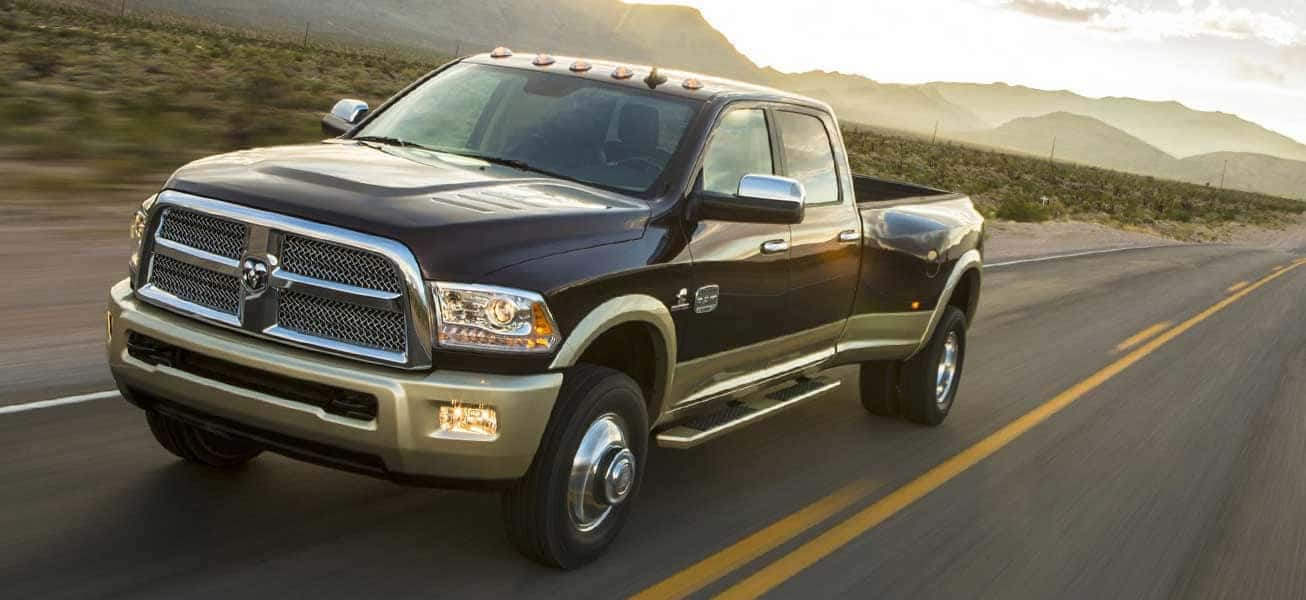 Power, Reliability, and Potential: The Ram 3500
The champion of the heavy-duty segment, the Ram 3500 is going to impress in every way that you could be hoping for. Consider these features for starters:
Amazing 900 lb-ft of torque with the Cummins Turbo Diesel I-6
Exceptional payload of up to 7,390 lb (3,352 kg)
Outstanding towing of up to 31,210 lb (14,157 kg)
Excellent Gross Combined Weight Rating (GCWR) of up to 39,100 lb (17,735 kg)
Find your used Ram at Mainline Chrysler in Rosetown, today!
We want you to enjoy your next truck shopping experience and aim to offer you the reliability and the opportunities you deserve. With over 300 vehicles for you to review, we're confident you'll be able to help you find one that stands out and makes your life on the road even better.
Mainline Chrysler Dodge Jeep Ram, 505 Highway #7 in Rosetown, near Saskatoon, Regina and Swift Current, SK.